DESIGN + DRAFTING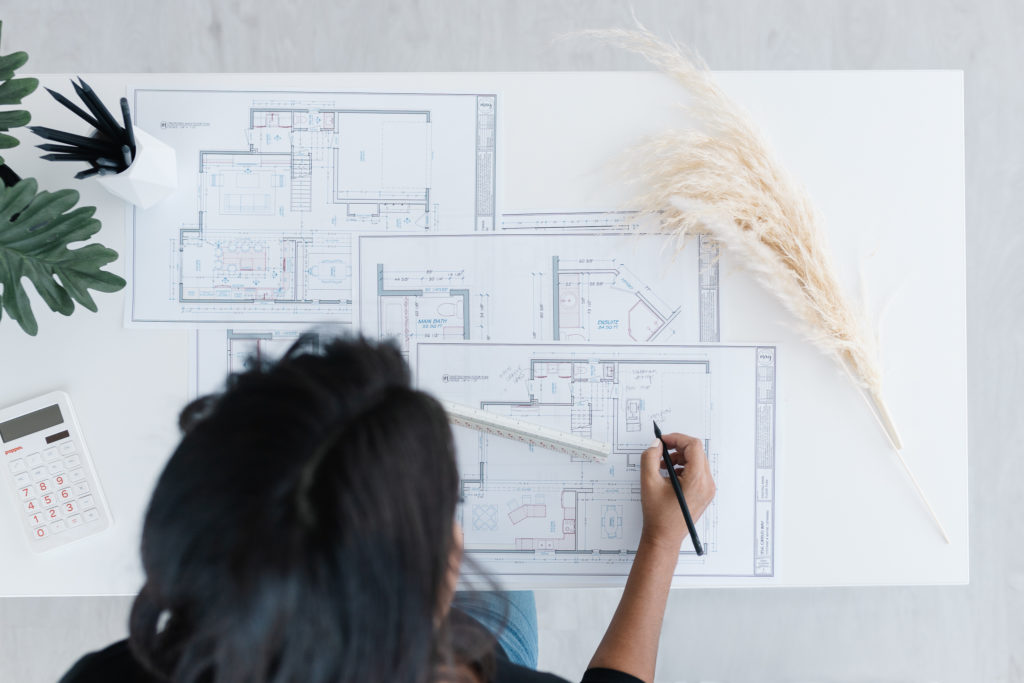 Design and drafting determine how a space will be used and how people will interact in it by following proper design guidelines, measurements and applicable building codes. A successful design needs to be both functional and aesthetically pleasing, while also meeting the client's wants and needs. Our design and drafting services include the following:
Site measures & space planning
Floor plans & electrical layouts
Custom cabinetry design
Elevations & details
3D perspectives and renders
MATERIAL SELECTIONS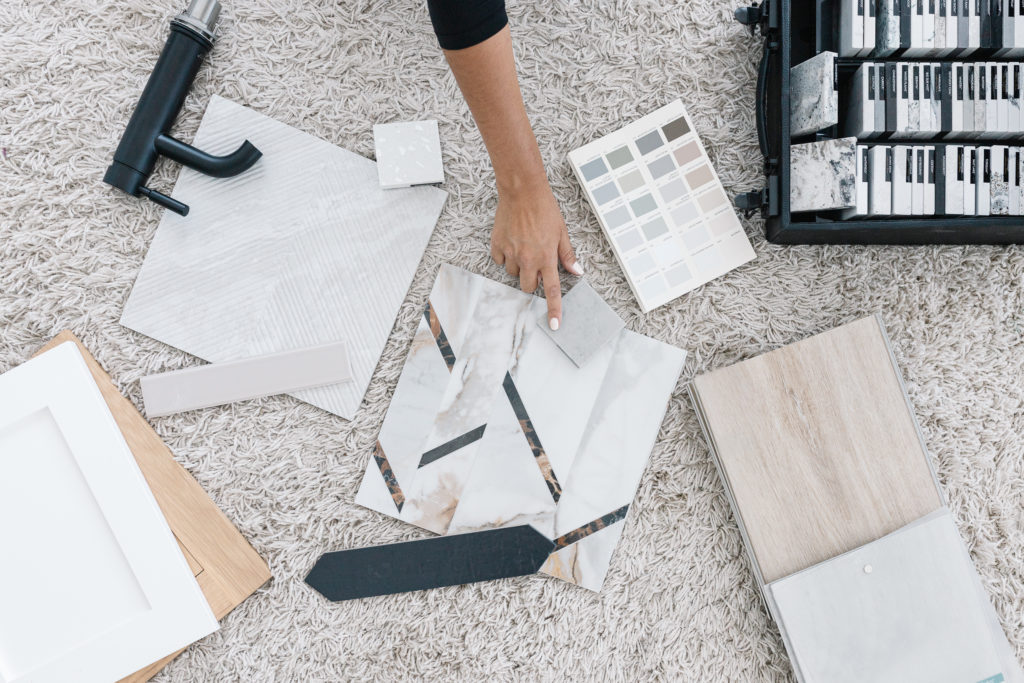 Material selections involves client and designer working together to select hard finishes in order to achieve a desired look and style. We make this a positive and non-stressful experience that creates beautiful and long lasting results. We can assist on selecting various materials, such as:
Cabinetry & countertops (custom or prefabricated pieces)
Floor & wall coverings (hardwood, tile, wallpaper, paint, etc.)
Plumbing & lighting fixtures
Windows, doors & hardware
Millwork & trim details
Exterior materials
PROJECT COORDINATING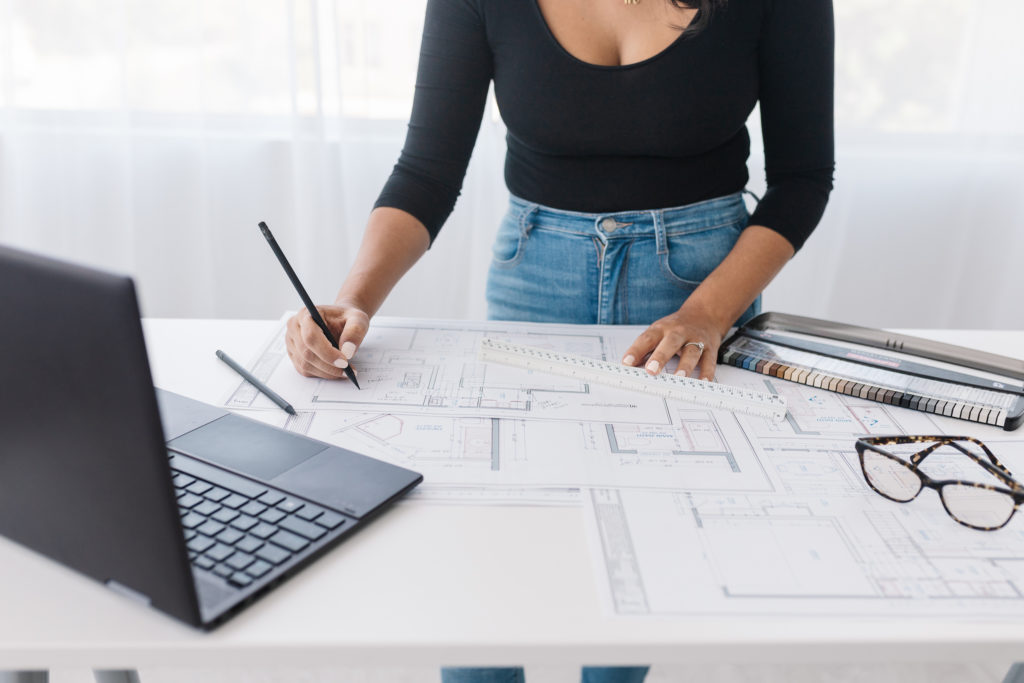 Project coordinating services allow you can sit back and relax while we do all the hard work behind the scenes to ensure your project runs smoothly throughout the entire design process. Coordinating services include the following:
Organizing all project details based on designs & material selections
Acquiring material quotes & placing orders
Scheduling templates, installs, material deliveries and/or pick-ups
Working closely with suppliers and trades
Doing site visits and checks as needed
Dealing with any potential issues in a timely and efficient manner
FULL SERVICE INTERIOR DESIGN
Combine all three services above for a full service renovation or custom home / new build design!
Planning guidelines prior to construction are shown below depending on your project size, complexity and overall scope of work.
KITCHEN + BATH REMODELS &
RENOVATIONS
ADDITIONS,
NEW BUILDS &
CUSTOM HOMES
Full service projects include a staged photoshoot of the final results once all services are completed.
ADDITIONAL SERVICES
HOURLY CONSULTATIONS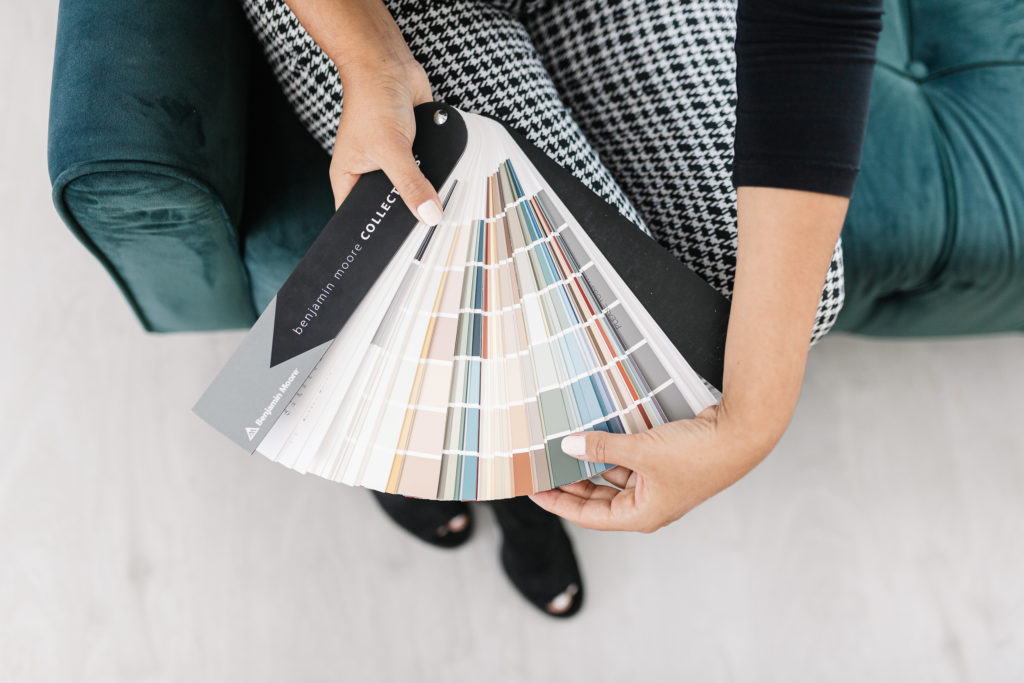 Hourly consultations are great for clients looking to get some expert advice on colours and materials in lieu of full service interior design. Colour and material consultations can take anywhere from 1-3 hours or throughout a series of different meetings depending on your project. We can help with the following:
Interior and/or exterior paint colours for your home or commercial space
Design centre or showroom visits to assist in colour and/or material selections for a new build
Colour branding for your business
Wallpaper or other wall applications
Fabrics / textiles (eg. rugs, window treatments, upholstery, etc.)
E-DESIGN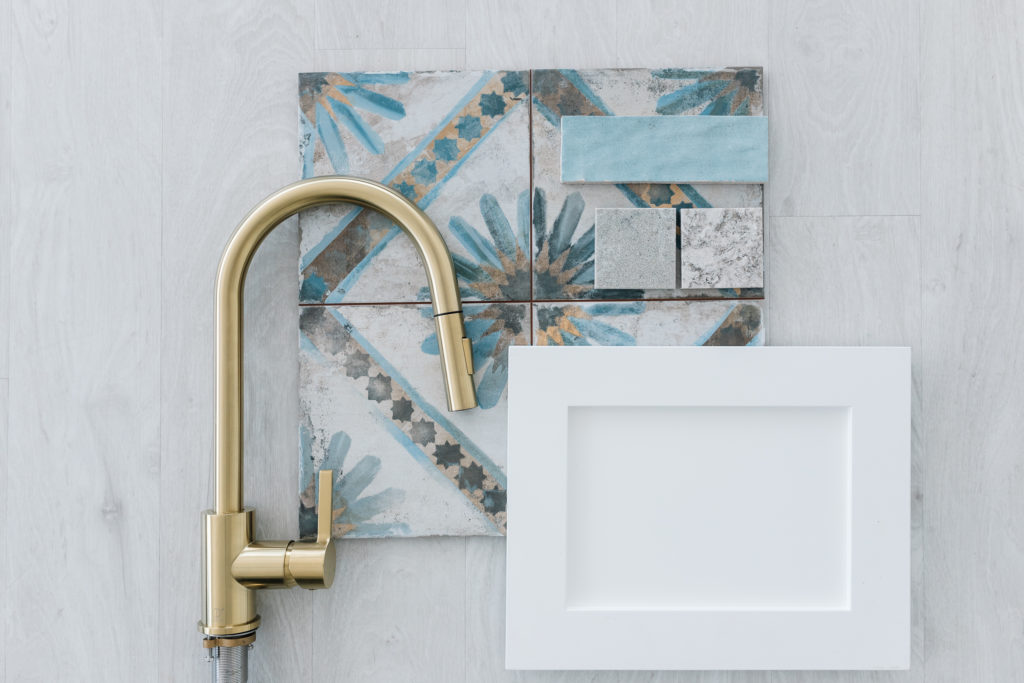 We also offer e-design as an online decorating service for clients who want to spruce up a space on their own, but need some guidance from a designer to get started. This is the perfect service for clients who like to DIY at their own pace and as their budget allows since it's done entirely online through the steps below:
Step 1. Set up virtual meeting to gather information about the room(s) you want to decorate (including all necessary measurements) and discuss your wants/needs list + overall design vision.
Step 2. Send photos of the room(s) from various angles, including any pictures & dimensions of furniture pieces you wish to keep, as well as inspiration photos based on virtual meeting discussions.
Step 3. Receive your personalized concept board, shopping list, and DIY guide after an agreed upon time frame and voilà – you are now ready to start implementing the e-design plan yourself!
Interested in working together? Click below to get started!